Make your own design board!
There are 2 sizes of board you can order.

●20cm original design Tile board game set is $100. Standard size.
Optional: Hand color paint is plus $30, wood framing is plus $30.

●30cm original design Tile board game set is $300. Big city size.
Optional: Hand color paint is plus $50, wood framing is plus $50.

Plus shipping fee. (Maybe 20cm board is about $20-30 and 30cm is more than $60)
Click here to go LOGY GAME shipping list

What you can order arrangement.
1: You can design original matrix.
2: You can arrange original photos and illustrations onto the board.
3: Fix the player numbers 2 to 4. We prepare color tile pieces for players.
4: You can arrange rules to add neutral pieces.
5: You can register own board name.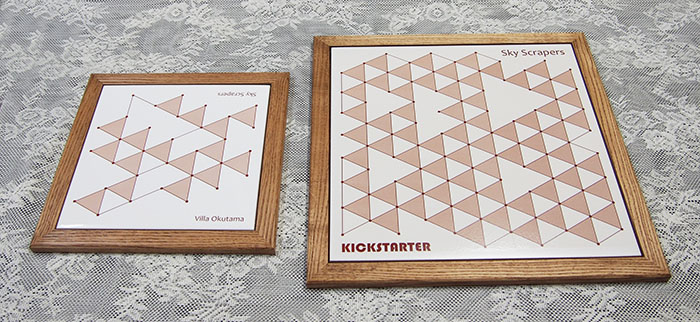 Left is 20cm tile and right is 30cm tile. Wood frame is optional service.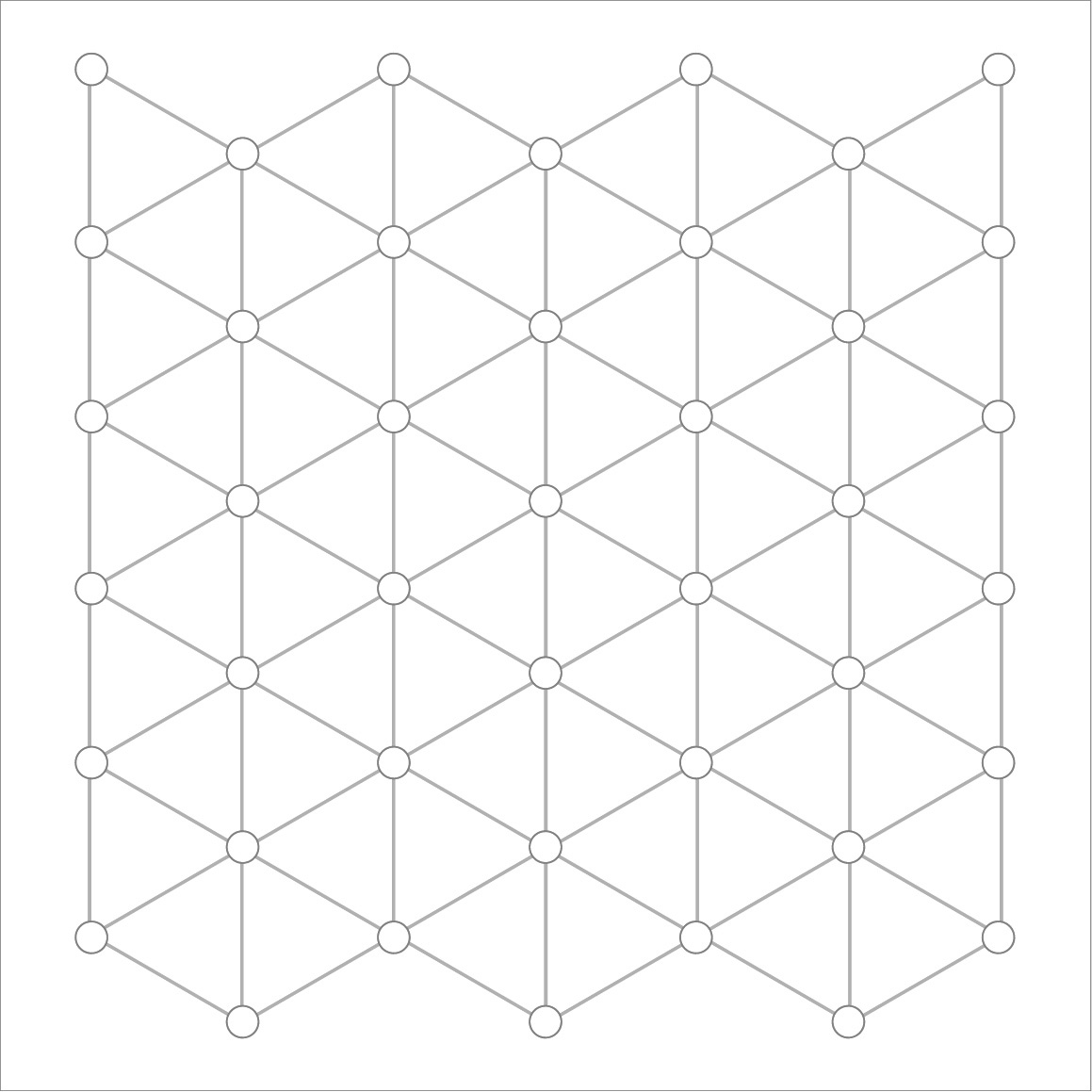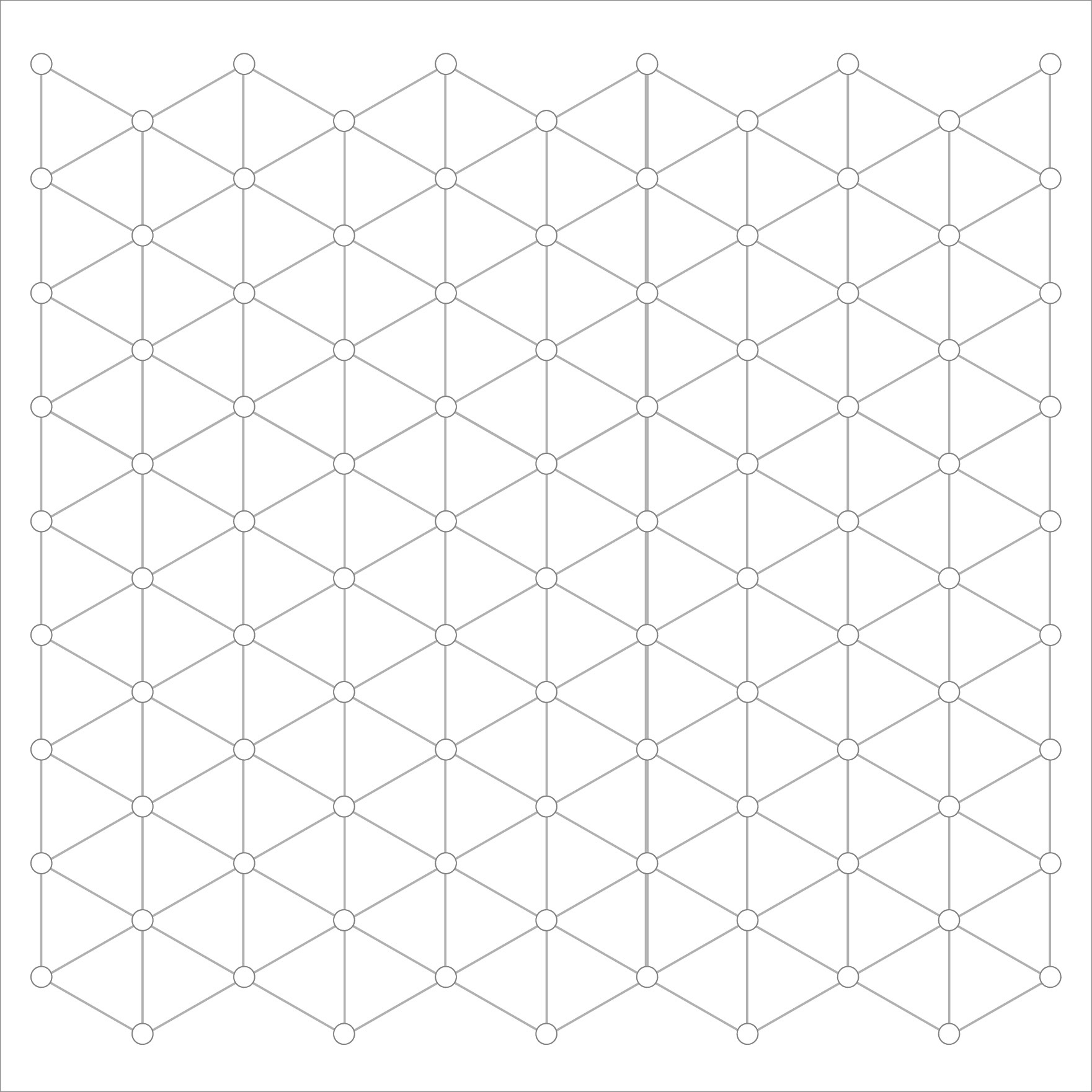 20cm board is consist of 42 points and 30cm board is 99 points at most.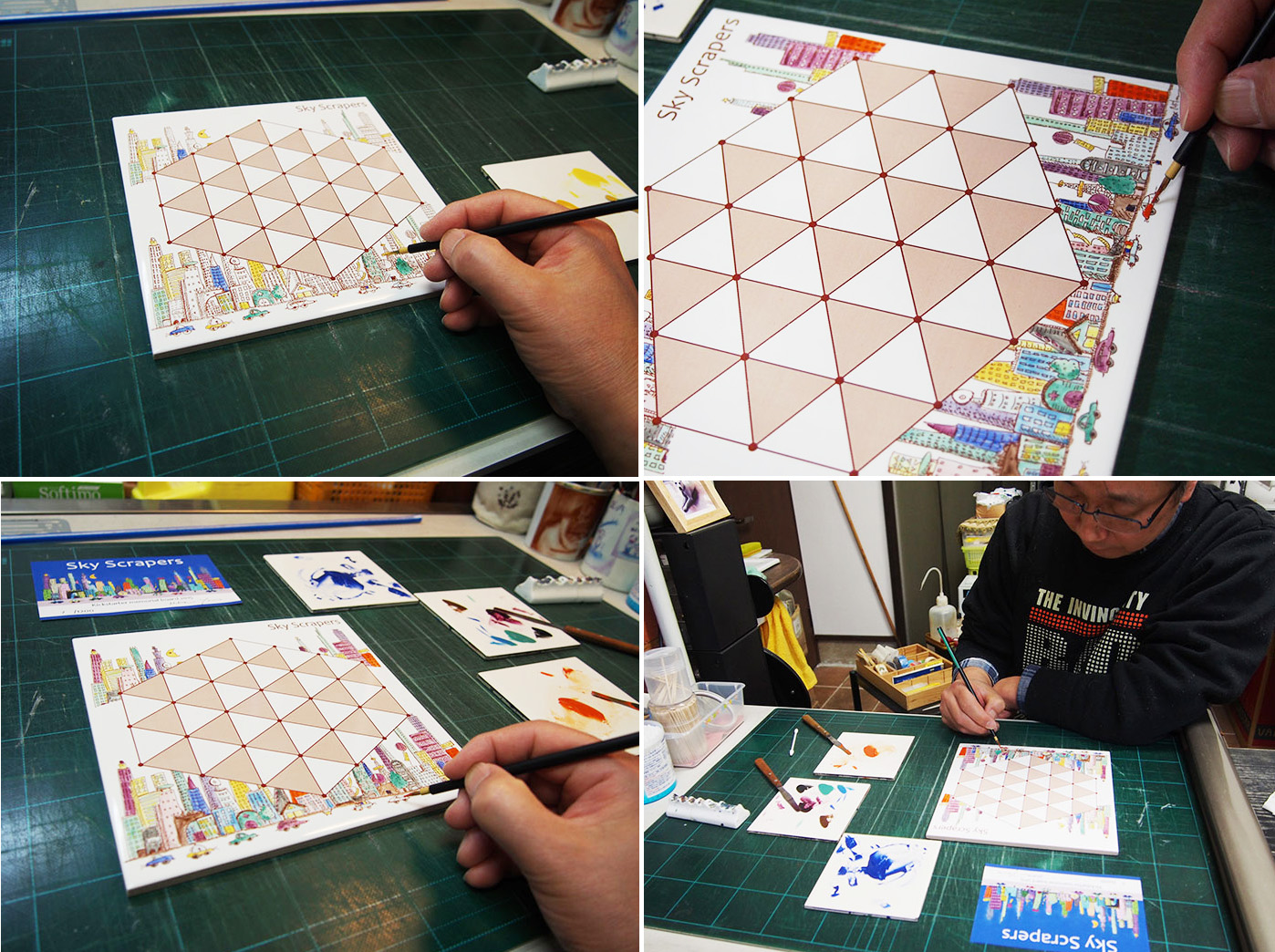 Hand paint optional is valid for background color painting such as photo images.


Matrix line color is mono color which is sepia (brown) due to ceramic printing system on this semi-order plan. Of course we can make other color matrix painting to use silk screen printing, but it costs additional money to make silk screen. Additional cost is $100 or more.
We have any kind of ceramic painting techniques for example full color printings and so on. We can do anything but those full order making is not reasonable for one-off product. But if you want, of course We can make it. Please ask detail by e-mail.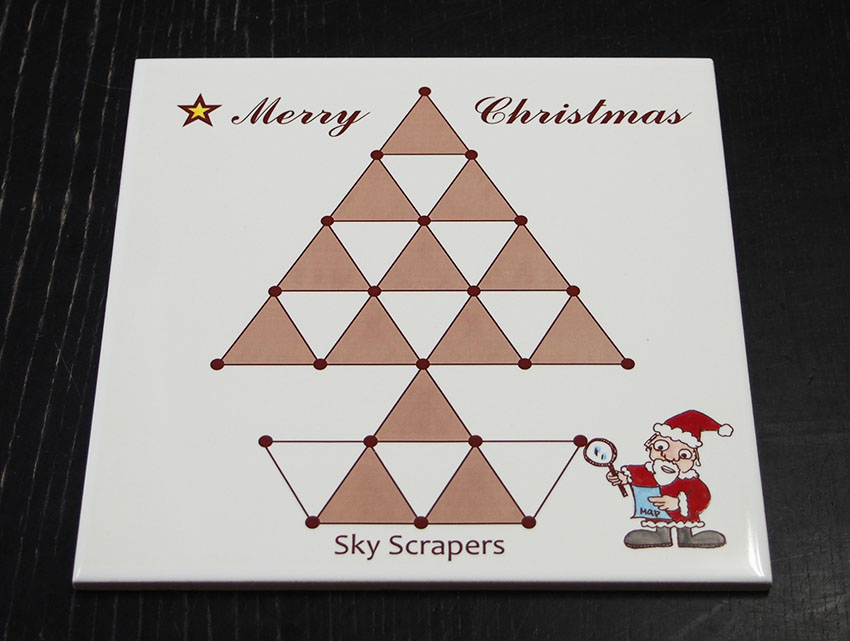 You can design matrix with points and paths and arrange photos and illustlations onto board.


Optional Service own board for sale
If you want sell your original design board set on LOGY GAMES web site, you can do it.
You can obtain designer's royalty 20% of sales price.
Sales price of 20cm board set is $50 and 30cm one is $100.


"Sky Scrapers" is a game of attacking pieces for two players. Each player moves to stack his pieces onto other piece(s).
A sky scraper is four or more pieces.The winner is the player with most sky scrapers.

Sky Scrapers basic board is made with a ceramic board and tiles.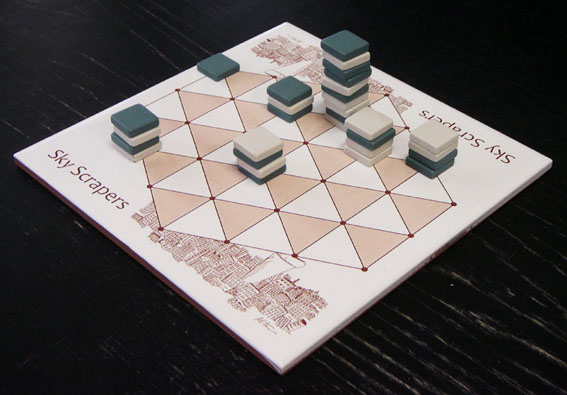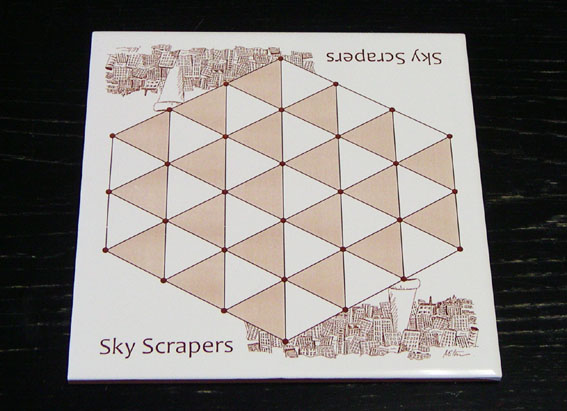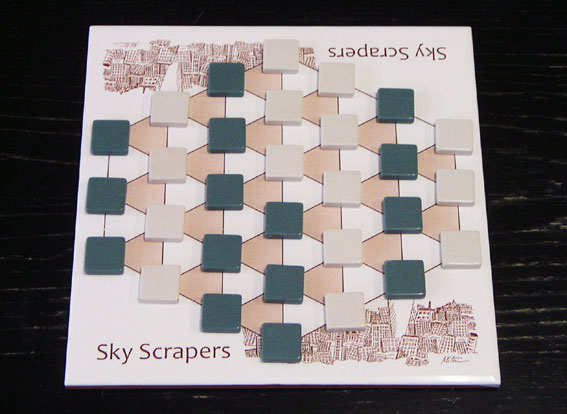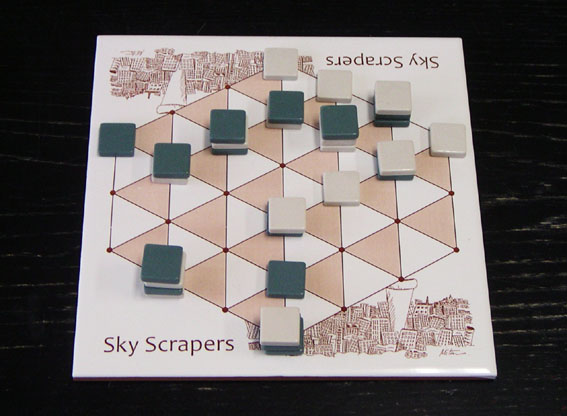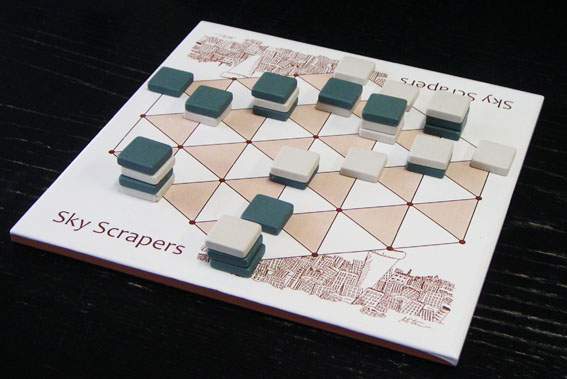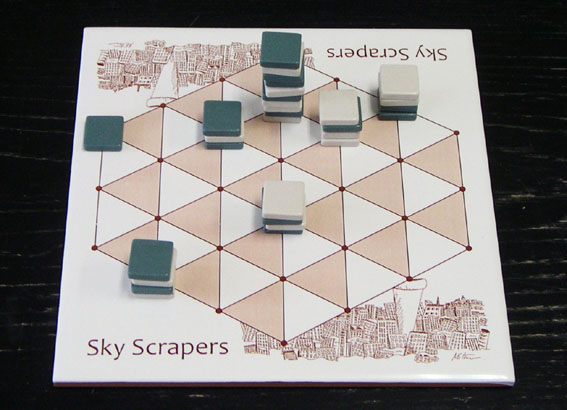 Board variation is numerous more than dozen billions.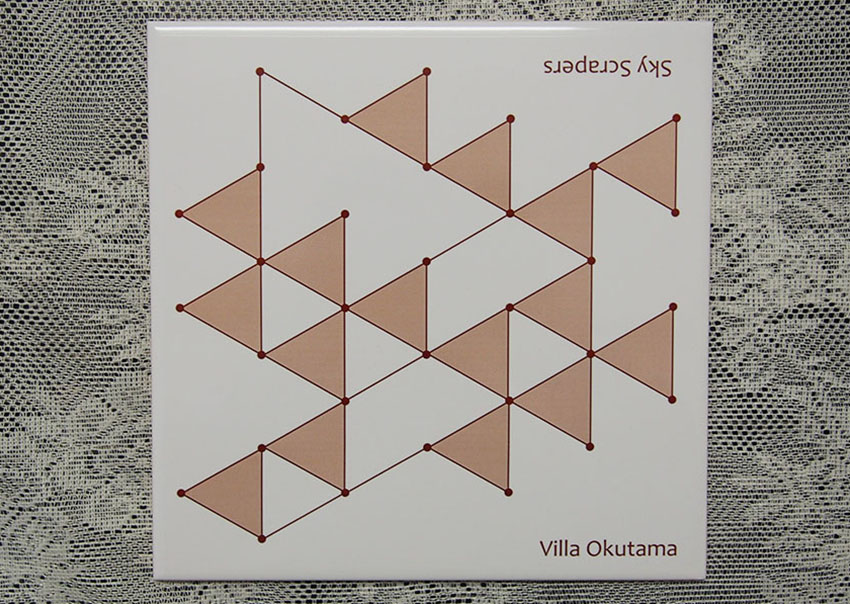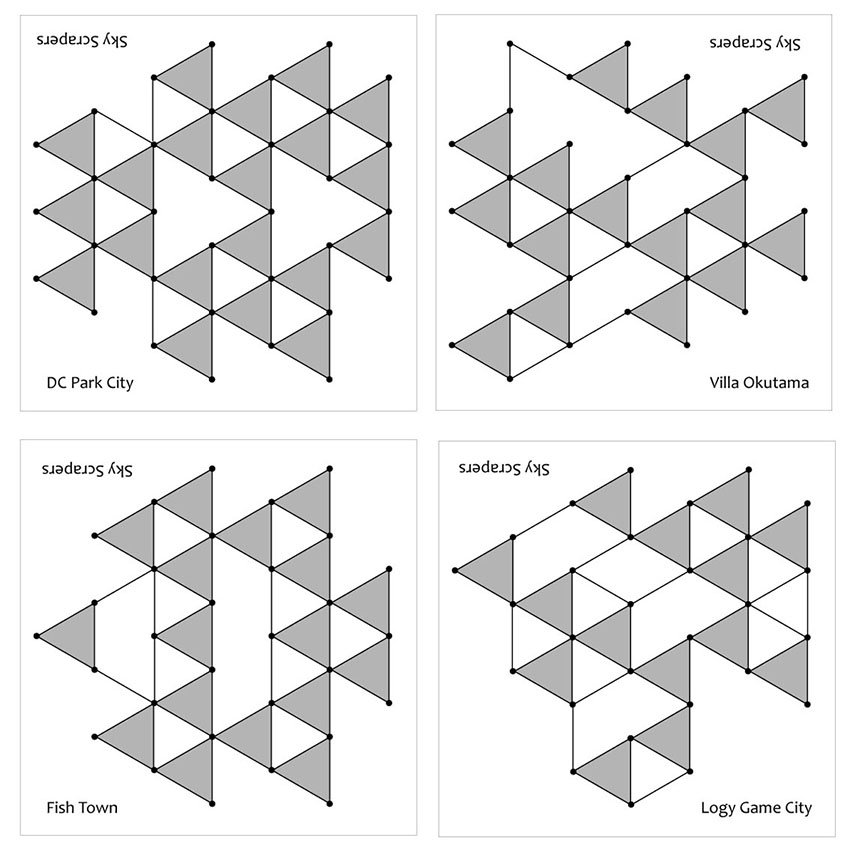 Sky Scrapers use matrix designed board consist of intersection spaces and paths. Stack must move on the path.
This is very different point. Board matrix is too many maybe more than billions.
I will show two different board images. Pieces starting position is same on both board but pieces moving is completely different because of paths matrix difference.
This is characteristic point of Sky Scrapers and this project.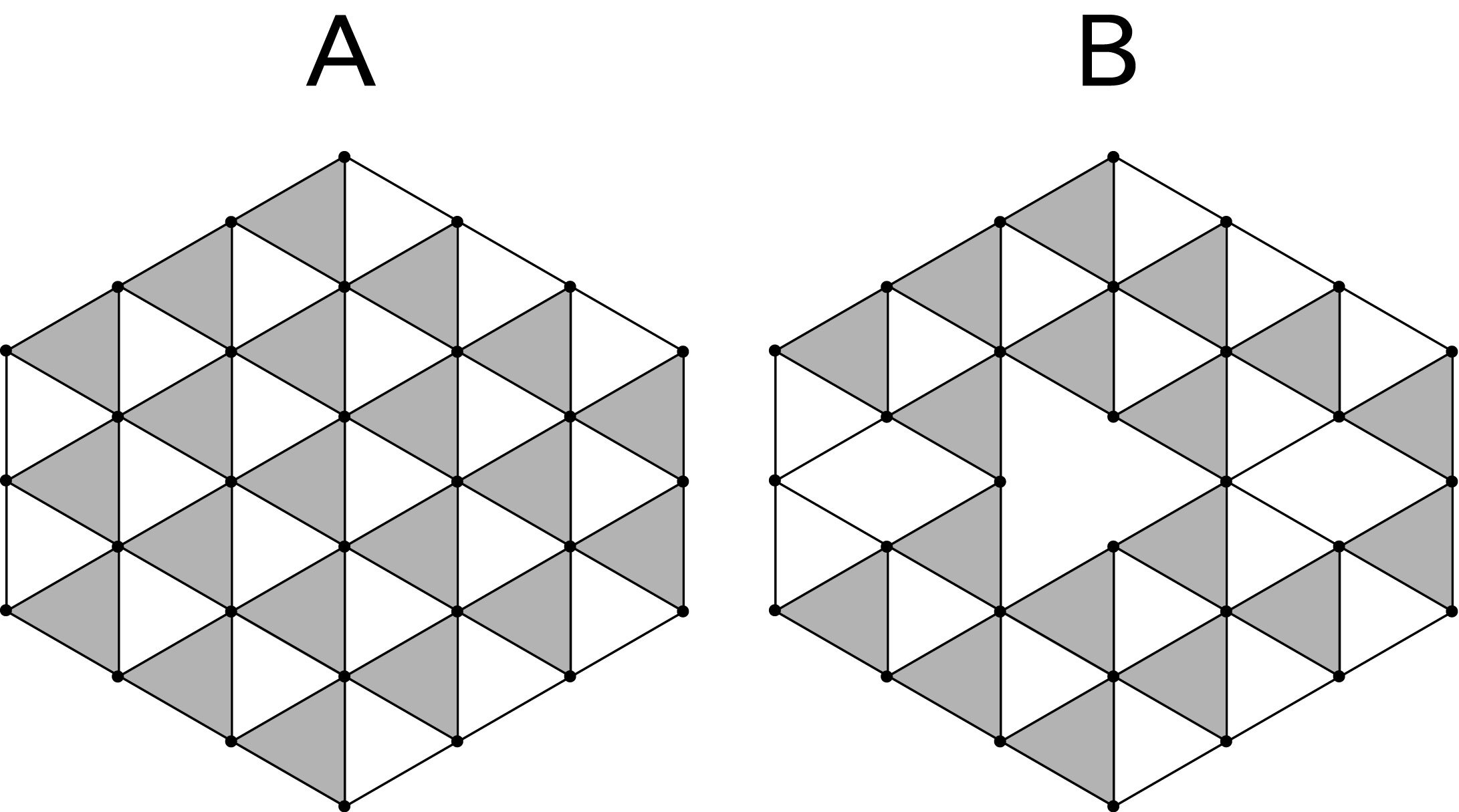 Tsubuan cafe, in Ome, near Tokyo, hosts board-game evenings using original boards decorated with the Tsubuan cafe logo.