---
Payment
---
We can accept PayPal payment.

---
International shipping fee
---
If your order is multiple games, shipping fee will be calculated on whole weight include packge.
under 2000g: registered international air packet, over 2000g: EMS
Games are shipped by Japan Post's international service which is registered and insured.
You may receive tracking information from Japan Post.
package weight
delivery area
USA
EU
ASIA
200g
8 USD
8 USD
7 USD
300g
9 USD
9 USD
8 USD
400g
11 USD
11 USD
9 USD
500g
12 USD
12 USD
10 USD
800g
17 USD
17 USD
13 USD
1000g
20 USD
20 USD
15 USD
1250g
23 USD
23 USD
17 USD
1500g
25 USD
25 USD
19 USD
2000g
30 USD
30 USD
24 USD
2500g
52 USD
58 USD
38 USD
3000g
59 USD
66 USD
43 USD
4000g
73 USD
82 USD
53 USD
You can choice packaging solution from two ways. One is padded envelop another is corrugated box.

Due to reasonable shipping fee we use the padded envelope for a single or small package. It has thick sides, so is stiff enough to stop the box moving around. Many shipping experiments could show the safety delivery.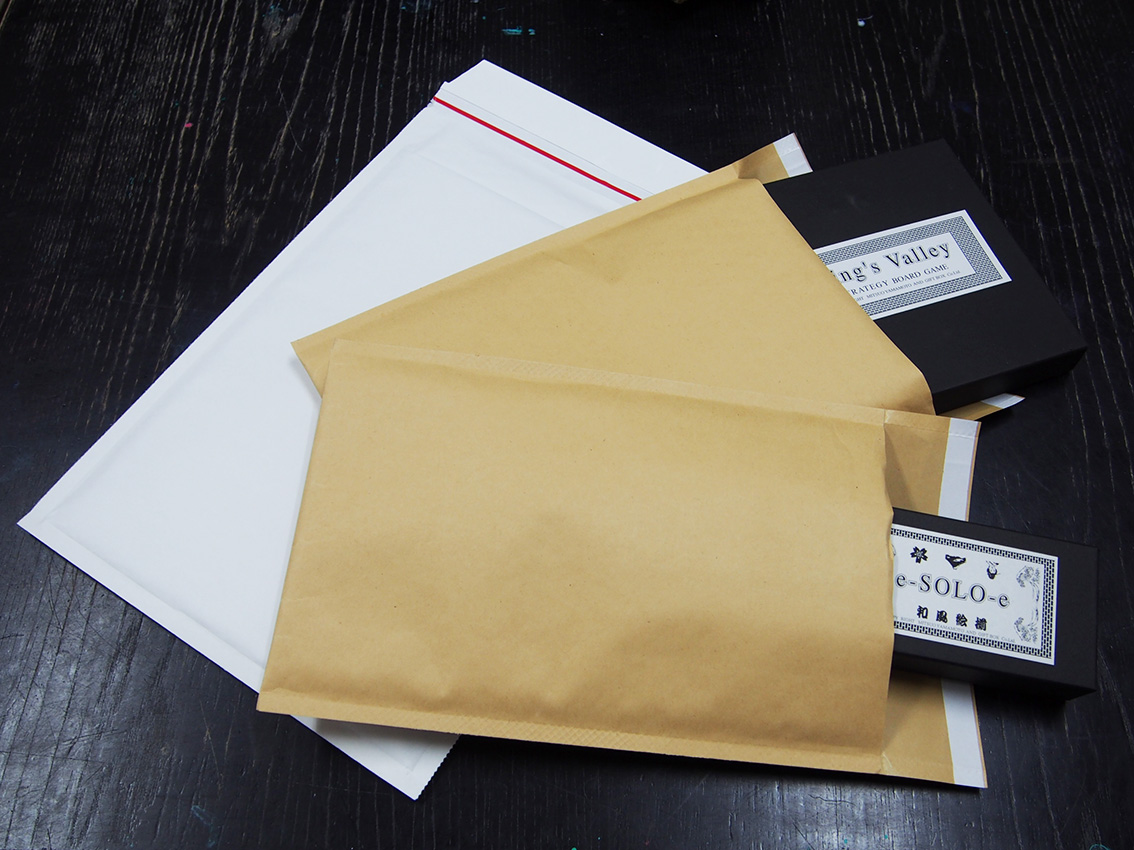 We use corrugated board box for large or many games. Smallest box size is 238*218*137mm and weight is 160g.
We can pack them up to four standard size games or three large games in it.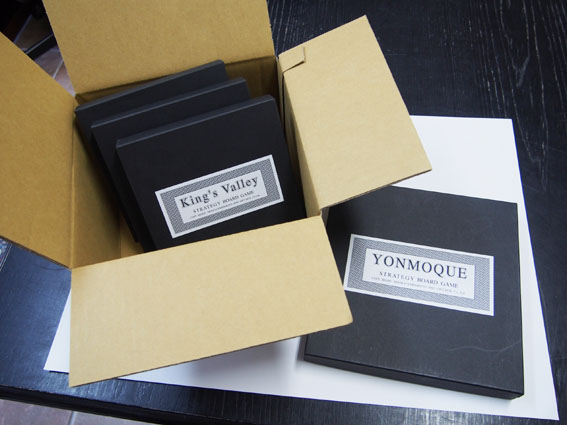 We will calculate and tell you exact whole weight when we confirm your order.
---
VAT & Tariff
---
We provide our games by international shipping from Japan, your country may impose VAT and import tariff on the products according to its own policy. Since we are not up to date with the information about VAT/tariff policy of each country, it is recommended that each backer check with their country's policies beforehand. (Usually it is not imposed when the total price is below a certain threshold.)
The typical procedure is that the backer pays these fees to the delivery company personnel when receiving the product.
---
LOGY GAMES all rights reserved by Mitsuo Yamamoto and Gift Box Co.,Ltd